36-bit Computer Chapter
1. Introduction
The first 36-bit machine was the ERA 1103 (Atlas II). The 1103A was a technology upgrade to be called the UNIVAC SCIENTIFIC. This newsletter dated February 28, 1953 has an artist's drawing of the 1103.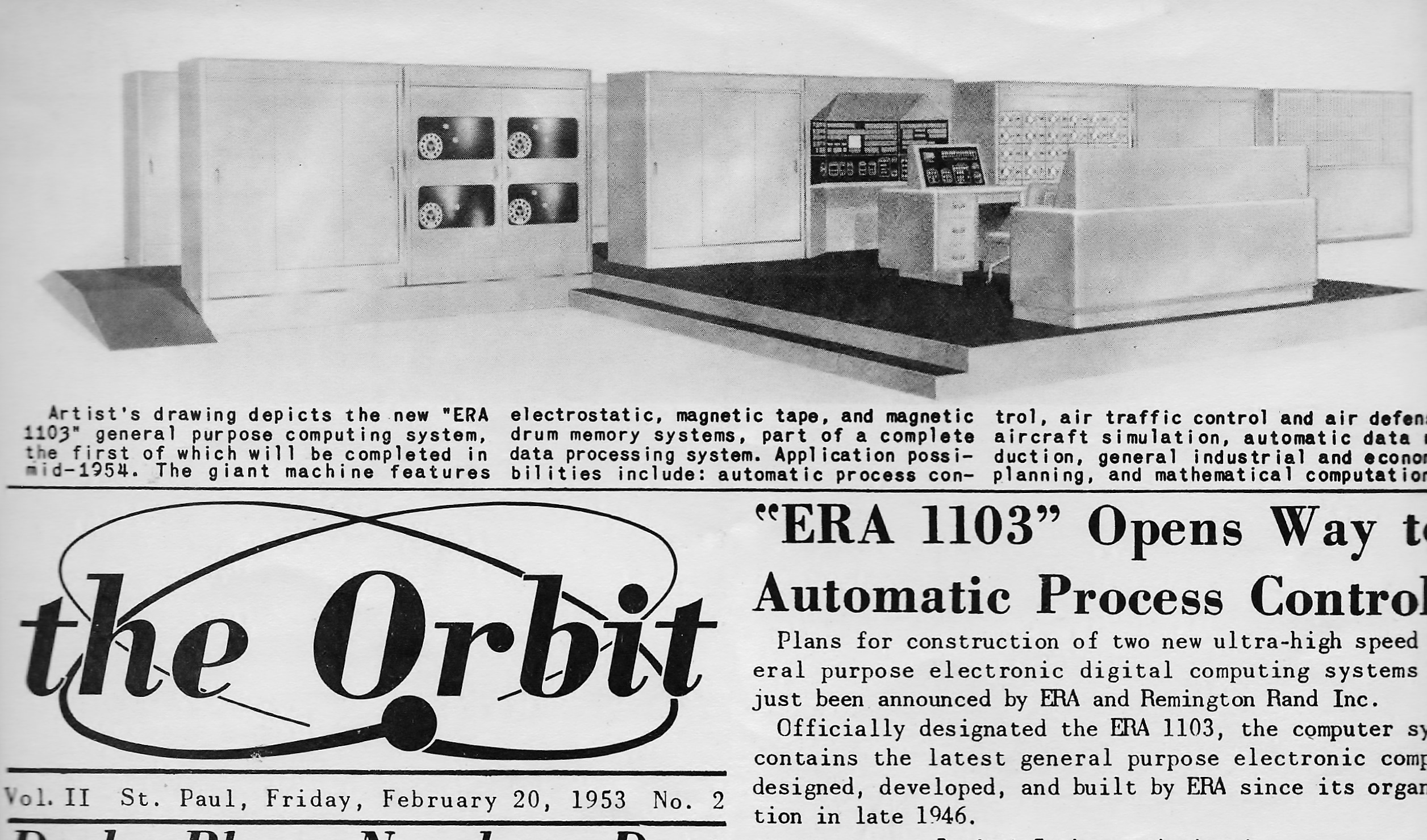 The 1104 used 1103A technology with a 30-bit ISA thus isn't included on this page.
The 1105 was a technology upgrade of the 1103A, leading to the 1107 series as described in the Processors, Commercial chapter.
Many thanks to the Bit Savers website, they have a lot of document information about these early systems.