Winnipeg
was open for over a decade, Glen Johnson and Dave Saxerud have
written 'Our Winnipeg Story
, also see the Winnipeg Operations sub-tab.
Ottawa was home to many systems and software personnel as we were a co-prime contractor for the Patrol Frigate program.
Toronto had a Sperry-UNIVAC site (out of Sperry on Long Island) in the 70's as a modern 'city street' traffic control facility was developed. [LABenson]
UNIVAC developed a hydro-electric control system at a lock and dam site on the St. Laurence Seaway. I remember being told about this during one of my visits to Long Island. However, I don't recall the specific place.
---
3. Europe
3.1 Bonn-Bad Gödesberg, Germany

This town on the Rhine River has supported LMCO and predecessor organizations since 1968 when Lee Dominick set up the first marketing office. The attached Power Point
slide presentation
sent to us by Manfred Weise shows the location and Germany Navy systems contracted via the managers of this facility. Other site Directors or Managers were Gary Holthusen, Dennis Christ, and Gary Humfelt.
Reporting to the Bad Gödesberg office at various times were engineering/programming personnel working at Hollandse Signaal Apparat in Hengelo, Holland and the Navy base in Wilhelmshaven, Germany. [Lyle Franklin & LAB]
Lockheed Martin announced in 2013 that they would be closing this facility in 2014, ending a 46 year presence there.

---
3.2 Paris, France
When the French Navy Computer Center was opened to merge NATO systems with NTDS, Bob Fisher was the site manager for 5-years. When it was successfully operating, Bob returned to St. Paul and was replaced by Ray Costello who reported into the marketing department. [Lyle Franklin & LAB]

---
4. Pacific Rim
4.1 Johnston Atoll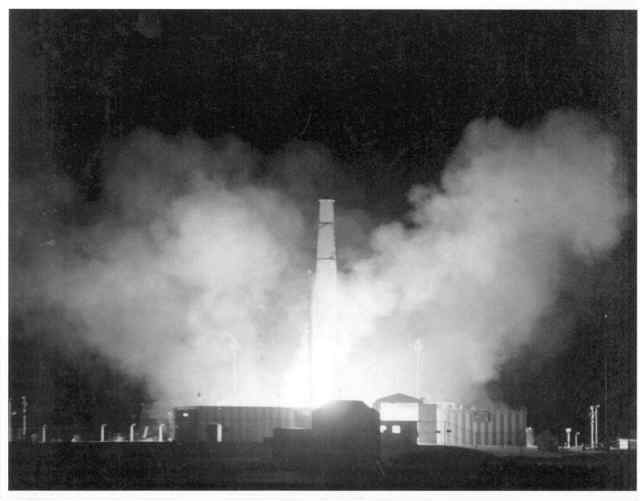 By Lyle Franklin - It's 50 square miles with an air strip. Way back in the mid-sixties I reported to Arnie Hendrickson. We had a cadre supporting missile launches on the atoll. I believe Bob Rude was also there. Charlie Gardner came to Arnie with a problem - He needed a secretary on the atoll for two to four weeks per year to clean up and type reports. As we couldn't send a woman and the data was classified, Charlie had a problem. One of the people in my group was in the reserve. His classification was orderly room associated - He could type. His name, Pete Uyehara. Pete is a native Hawaiian who had joined the service in Hawaii. He was sent to the US for training. As he jokes he didn't even get overseas pay. Pete had not been back to Hawaii since enlisting in 1946. If he could have a layover in Hawaii he would go to Johnston Island. Thus Pete did make two support trips there. [Lyle Franklin]
By Don Neumann
I was a UNIVAC field engineer on Johnston Island for 2 years. I was later the Systems Engineer/Manager for 20 years on the RTS program. This is just one of many pictures and which I have that shows what our systems and field engineers witnessed on the atoll.
By Vern Sandusky: I found these while cleaning old boxes of Univac "stuff". Many Univac folks were connected with Johnston Island (JI) [correctly known as Johnston Atoll] during the early years of the creation of Ground Guidance Stations 1 & 2 (GGS1 &2) and with the High Altitude Program known as HAP [see the career histories of Dick Kistler & Ed Tilford].
During August of 1972 hurricane Celeste did a pretty good job of damaging many of the buildings on JI including GGS1 & GGS2. The Air Force [10th ADS] asked for help from Univac in assessing the damage. You can see a lot of the history of JI at http://www.johnstonmemories.com/ and more details about hurricane Celeste at http://en.wikipedia.org/wiki/1972_Pacific_hurricane_season I went to Johnston Atoll in August/September of 1972 with Paul Castrodale of St. Paul Reliability Engineering to assess the damage. That report is attached. Note that the ready use of chemicals such as Freon which would not be permitted today. Also, note that at the time, Johnston Island was the repository of much of the nation's nerve gas known as VX and also mustard gas and agent orange. Every person on the island was required to carry a gas mask with them at all times - just in case. The required safety briefing was a bit scary.
Later on in October of 1972, two teams of field engineers visited the island. I was either the second of the two teams and have attached the trip report from that effort. Note the bubble logic symbols in the drawing of the modification made to the RTD in the attached drawing to the trip report. I have some hand written notes from the first repair party including notes by Darrell Lindemann, but unfortunately do not have a copy of the trip report that the first team must have made. Note also the update history of the troublesome 15 pin inverter cards known as types 2011, 2012 and 2013.
See Systems, Missiles for more information. [LAB]

---
4.2
---
See Glen Hambleton's career summary, John Booher's career summary, and the Systems, International page. [LAB]

---
Iran. - Roland Britten [Lyle Franklin]