VIP Club Photo Gallery, page 9
We started this page in January 2022 to provide quick links to some of our event pictures that do not easily fit within our newsletters.
The format will evovle over the spring as we ascertain what we may post. An example of what may be included hereon can be found in the Roseville Good Old Days history on the Social Activities page, take a look at the links to some of Dave Wilhelm's photos. Another example is in the 2004 line of http://vipclubmn.org/newsletters.html#Archives where the picnic pictures are linked.
Send your feedback about this page to the webmaster.

Recent Additions
[6/25/2023] photos from the June 21st VIP Club picnic at Eagan Central Park
5/19/2023 photos from the May 19th Syttende Mai celebration.
4/14/2023 photos from the March 7th Lawshe Museum Wine and Cheese party.
1/11/2023 photos from the VIP Club Holiday Party at Lost Spur Event Center
7/2/2022 - photos from 2022 Syttende Mai Celebration at Casper's
6/22/2022 - photos from the Annual picnic at Eagan Central Park Pavillion:
5/23/2022 - Roseville Good Old Days by Dave Wilhelm, https://photos.app.goo.gl/1PufAmdAuN2DEk1j9.
4/25/22 - photos from the 2022 Volunteer Luncheon, see special events below.
1/21/22- Nick Benson's photos and collages from the January 2022 Holiday Party, linked in the Special Events below.
1/10/22 - The January/February 2022 newsletter Old Timers supplement is available for viewing or downloading.
11/19/21 - 40th Aniversary celebration photo supplement from the 2021 November/December newsletter is available for viewing.
Special Events
Plant 4 Closing, last visit group
Thanks to Sue Carrigan for arranging an open house for those who wanted to have a last look as the building was vacated. She is at the far right of the picture, wearing a blue blouse and white slacks.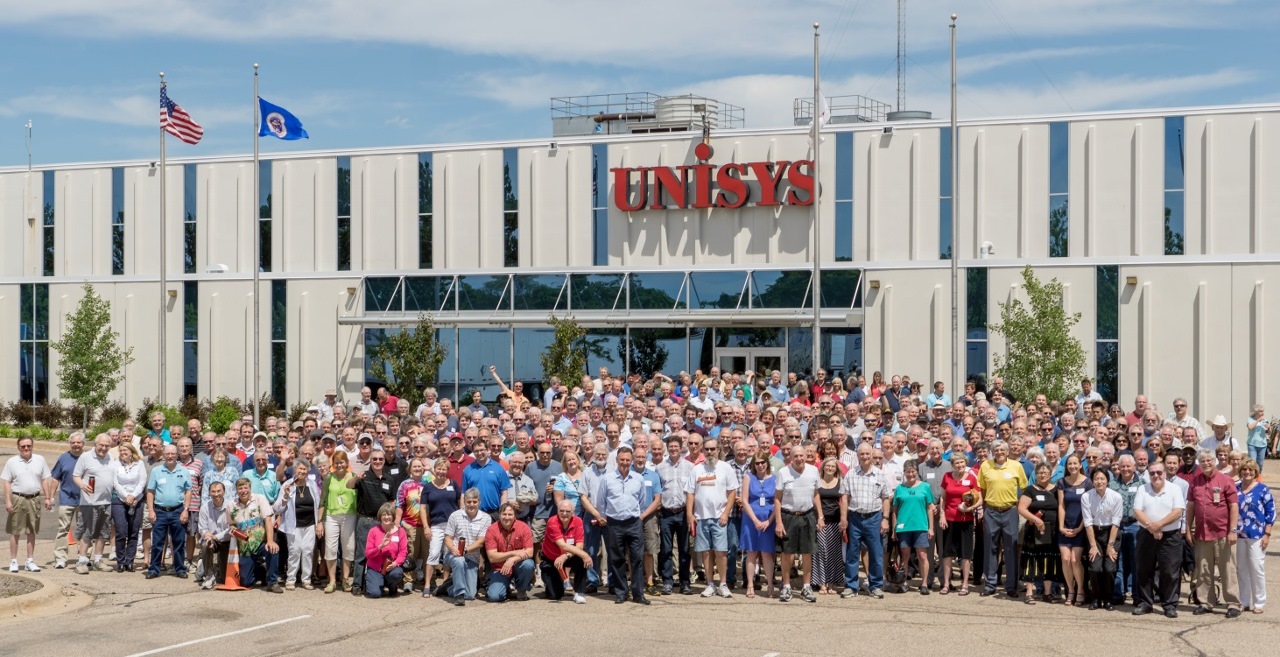 A 1984 all hands on deck snapshot at the Winnipeg facility.

I, Lowell, recognize only two people in this group. Kneeling in front, the second from the right is Glenn Johnson, the third from the right is Dave Saxerud.
Each of you looking for former co-workers in this picture will have to do your own naming - a listing would be difficult. LAB.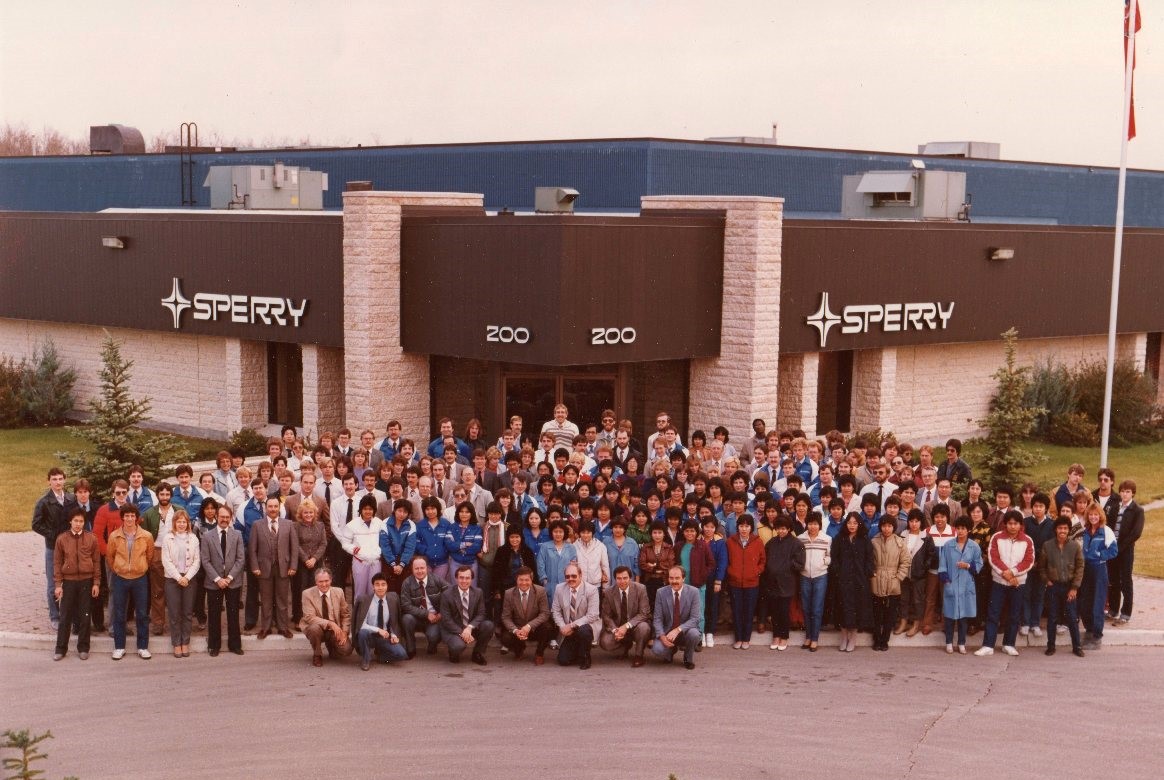 Who Is It?
Occasionally we find an old snapshot and want to identify the people thereon. This section will aperiodically put in a snapshot requesting reader identifications.
In this photo, Vernon Leas is in the middle. The person on the right was identified by Elizabeth Crowe as Forest Crowe. Who is the guy on the left? The painted lettering on the door behind these three says "Gilded Cage Saloon". Jim Andrews identified the place to be part of the Diamond Jim's Supper Club complex.