Jubilee year: 75 years ago Engineering Research Associates opened their doors on January 8, 1946 beginning Minnesota's computer industry! Because of the COVID pandemic, we have not planned any public celebrations.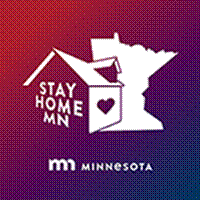 Safe recognition acivities are: 1) Read Articles/Anthologies2Go.pdf, 2) Read Curt Brown's Minneapolis Tribune 10 January article At 99, computer pioneer looks back at early Minnesota tech - StarTribune.com, 3) Watch origin of the UNIVAC 1103A (https://youtu.be/WbfCJZXxvw4) from Computer History Archives Project, Mark Greenia producer, and 4) Register for free 2021 Club membership, http://vipclubmn.org/Membership.html. [1/11/2021]
Welcome to our Club
VIP Club members' personal friendships started during our heritage company working days then continued as we have transitioned into retirement or other work. As of December 2020 we have 731 active memberships in 40 states plus one each in Canada, Germany, and Greece - Join us!*
We are proud of our heritage companies, our technology innovations, and our teamwork accomplishments while on the job - an intriguing and continuing legacy. This is a living web site**, updated periodically with announcements and legacy articles.
Prior Announcements:
Posted: Our Stories' December article, Standardization - prologue by Charles Alcon (Lcdr US Navy ret.)

[11/19/2020]

November legacy updates: 1) updated the Obituary Logs with 2020 data, http://vipclubmn.org/deceased.html and added the November 'Our Stories' article - World_Wide.pdf (vipclubmn.org).

[11/4/20]

REQUEST FREE ZOOM MEETING: Active VIP club members can request a free ZOOM meeting of unlimited duration by sending an email to vipzoommtg@vipclubmn.org. The email must include the requestor's name, meeting date, start time and duration.
When the VIP Zoom Meeting coordinator has scheduled your meeting, you will receive an email with the Zoom meeting link that you must forward to the participants you are inviting to your meeting. Participants need to only click on the link to join the meeting. No meeting host is required.
Requests are honored on a first come first served basis if date/times overlap. Send questions to vipzoommtg@vipclubmn.org.

[10/15/2020]
*Within this site, blue text links to another page, or to email software, or effects a scroll down on the page/chapter.
**Contact webmaster to report broken links or to correct factual errors, or to post items hereon [item post date in brackets]. If you have a newsletter article or an obit to share with our membership, please send it to clubnewsltr@vipclubmn.org.